Welcome
Established in February 1986, Denver-Elek Inc. is a full service mechanical contractor specializing in new construction, mechanical renovations, and on-call service and maintenance contracts. We have experience working in government, institutional, industrial, and commercial fields. We accept mechanical projects ranging in size from on-call service contracts to larger projects up to $30,000,000.00.
Denver-Elek Inc. is a union contractor affiliated with the Plumbers & Steamfitters Local Union 486. We currently employ 120 field and office staff.  Our foreman to laborer ratio is roughly 1:8.
In the past, we have performed work in locations such as: Aberdeen Proving Grounds, Johns Hopkins Hospital, National Institute of Health, VA Medical Center at Perry Point, Ft. Meade, Baltimore Washington International Airport, Ft. Detrick, the Pentagon, NASA Goddard Space Flight Center, and the Naval Academy. Presently we are working on projects at the National Zoo, University of Maryland, and multiple Maryland public schools.
We have board member representation on Mechanical Contractors Association, and are affiliated with the Plumbers & Steamfitters Local Union 486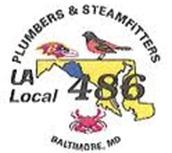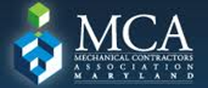 Save
Save
Subcontractors
If you would like to register to be in our directory of sub-contractors please click the "Register as a Sub Contractor" button. Registration will make your company's information available to our Estimating Department.